Luxury - Style - Sustainability
H2 Ocean is a revolutionary marine-hydrogen ecosytem combining hydrogen-powered marine craft and mobile H2 refueling stations.
At H2 Ocean, design is an important element of the brand. All our products  will have a consistent look and feel across the product line to help establishment of the brand.
As with, Tesla, Porsche, Ferrari or Rolls Royce you know one when you see one.
Our products will hold a unique position in the world of marine craft, representing Luxury, Style and Sustainability.
H2 Ocean Mobile Refueling Station

An affordable solution that combines the benefits of an oil well, a refinery, a storage unit and a refueling station in one small unit. You can now have hydrogen available at any time for maritime or even land use.
Specifications
Mobile, for maritime and land use
Zero-emission
No carbon footprint
"Plug & Play" solution
Optimized logistics
Low H2 production cost
Revenues for the city or port
Performances
Production of 180 kg H2 / day
Capacity from 90 to 180 kg og H2 storage
1 H2-dispenser for refueling
220 power consumption
Consumption from 100 kW to 300 kW
Consumption of 2 to 4 cbm of water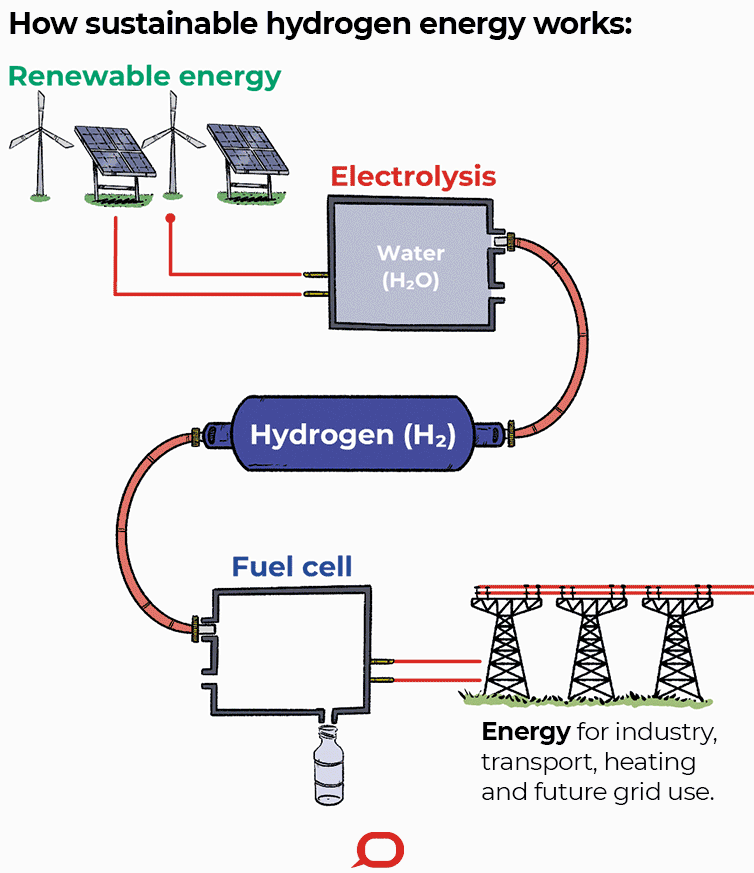 Features
Outstanding Freeze Start Capability
Industry-leading Durability
Excellent Function Safety Rating
Function Safety: ISO26262-2018
Software Architecture: AUTOSAR 4.2, ASIL C
Ingress Protection: IP68
Technical specifications
Rated Power (kW): 120
Freeze Start Temp. (℃): -30
Working Voltage (V): 450-750 (700-750 output power limited)
System Durability (h): 30,000
Dimensions (mm): 890x730x826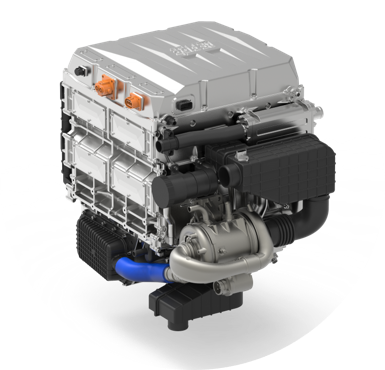 This plug & play, easy to install, powerful motor can fit any kind of boat including retrofits. It is best suited for fast boats from 20 to 50 ft. This robust system offers up to 800 hp at peak, and world leading speed and range capabilites.
Power: 400 hp / 300 kW
System weight: 1 125 kg / 2 480 lbs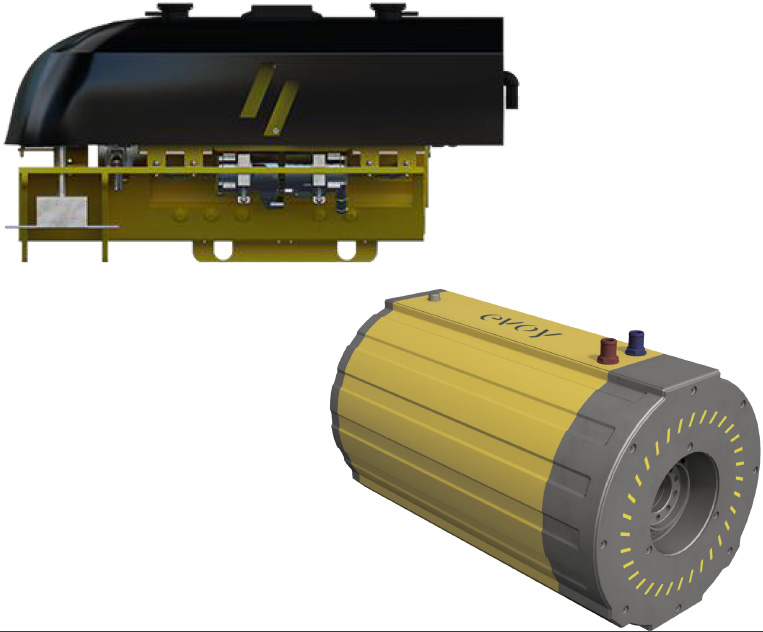 Refire
Headquartered in Shanghai, Refire is the world's leading deployer of commercial hydrogen fuel cell zero-emissions technologies. The company specialises in designing, testing, prototyping, application engineering and in integrated fuel cell systems for buses, trucks, specialised vehicles, power supply units, and marine applications.
As of Q1 2021, REFIRE fuel cell technologies and products are powering over 2,700 fuel cell vehicles (FCVs) in daily use in 15 cities across China as well as various projects in five other countries; to date, combined vehicle mileage exceeds 70 million kilometres.
Guangtai Intelligent Manufacture & Technology (Jiangsu) Co.,Ltd
Founded in 2017, GIMTC own a full professional R&D team, equipped with state of the art facilities. GIMTC holds several national patents.
Evoy® was founded in 2018 and its headquarter is based in Florø, Norway, and one office in Paris, France since 2021.
Evoy® design, develop and manufacture powerful 100% electric motor systems for commercial and leisure boats. These are typically fast boats between 20 and 50 foot, bringing the superiority of electric voyaging into new markets with Evoy®'s ground-breaking technology.
The powerful plug-and-play inboard and outboard turn-key systems can be placed into any boat, whether it is the boat your own today or the new boat you have always dreamt of.